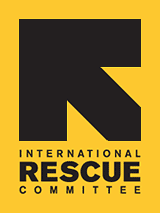 Special Report: Congo

Forgotten Crisis
Conflict and humanitarian crisis in the Democratic Republic of Congo have taken the lives of 5.4 million people since 1998 and continue to leave as many as 45,000 dead every month, according to a major International Rescue Committee study. Photo: Peter Biro/The IRC
COUNTING DEATHS TO SAVE LIVES
A major IRC survey found that 5,400,000 people have died from war-related causes in Congo since 1998 – the world's deadliest documented conflict since WW II. The vast majority died from non-violent causes such as malaria, diarrhea, pneumonia and malnutrition—easily preventable and treatable conditions when people have access to health care and nutritious food.
At a Glance | Press Release | Full Report [PDF]
Archived surveys:
2000 l 2001 l 2002-2003 l 2004
Read the story behind the surveys and learn how the IRC helps in Congo.
IRC's Dr. Rick Brennan on the Congo Crisis
In this video, director of IRC health programs, Dr. Rick Brennan, describes how survey teams traveled across Congo – by motorbike, canoe, 4-wheel-drive, and on foot -- visiting 14,000 homes to gather data.
Latest from the Field
Civilians in the North Kivu province of eastern Congo continue to endure chaos, displacement and suffering -- with tens of thousands of uprooted people in dire need of assistance. The IRC is scaling our emergency humanitarian response.

Life in a Conflict Zone:
Photos and diaries from the IRC's Emily Meehan and Gina Bramucci

Video: One family's story

Report: Aid workers under attack

In Focus: Rape in Congo
Through Congo on a Motorbike
On a beat-up off-road motorcycle loaded with backpacks, jerry cans for spare fuel and camera bags, the IRC's Peter Biro follows one of the IRC mortality survey teams on a dramatic journey through the dense Congolese jungle.
Read Peter's blog and his photo essay on the BBC Web site>