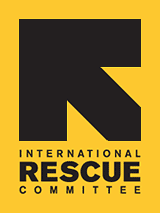 Helping refugees on the road to success
A critical element in helping refugees become economically self-sufficient and successful in their new home is employment. IRC LA offers an Early Employment program that provides refugees and asylees with the tools needed to begin their journey towards reclaiming their independence and self-worth. Participants receive instruction in the basics of the American workplace as well as intensive, individualized career counseling focusing on skills such as resume writing, workplace etiquette, career options, and assistance in securing vocational certificates and training. Our clients come from many different countries, have backgrounds in a variety of fields, and sometimes hold advanced degrees. Your company can be part of their success by partnering with us to employ a new American. Together, we can create a solution to your employment needs.

Hiring refugees through the IRC LA is simple and beneficial. Advantages include:

· Jobs filled quickly with individuals legally authorized to work in the U.S.
· Motivated, quick learning employees who are eager to work
· Lower turnover rate due to loyal and dependable workers
· Diversified workplace with staff possessing additional language and multicultural skills
· Support of IRC's free professional employment services. Our employment counselors support
employees and employers both during the hiring process and after
the start date to enhance job retention.

Giving someone a chance at the American dream can give your business an edge! With your critical support, refugees can rebuild their lives right here in Southern California.

If you are interested in learning more about working with IRC to secure dependable, qualified employees please contact Patrick Yutronich at 818-550-6220, ext. 6516 or Patrick.Yutronich@theIRC.org.