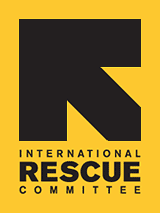 Internships at the IRC in Baltimore
The International Rescue Committee of Baltimore is a non-profit, non-sectarian refugee resettlement agency dedicated to working together with legally admitted refugees to assist them in rebuilding lives and reuniting families in the greater Baltimore area. A committed staff of professionals and volunteers provide essential resettlement services to refugee families including basic necessities, education, employment, social services and advocacy.


Steps to becoming an IRC Intern:

This is an unpaid internship.
1. Get to know the IRC in Baltimore and learn more about how you can be involved by attending a monthly information session. The information session is held on the last Monday of every month from 5:00-7:00pm at the IRC in Baltimore office located at 3516 Eastern Ave., Baltimore, MD 21224. To RSVP for the information session, email us at Volunteerbaltimore@rescue.org.
2. When you are ready to join the IRC as an intern, apply using our online system. To see a list of current internship openings, please visit the IRC Careers page select Search Jobs and Apply and select "US- MD-Baltimore" in the location menu.

You can also prioritize your application by sending your resume, cover letter, and contact info for 2 references directly to kafiya.ismail@rescue.org with the following information listed in the cover letter:

-internship(s) for which you wish to be considered (please provide a ranking of desired internships if you wish to be considered for multiple opportunities)

-projected start/end date (noting that we have a 3-month minimum for our internships)

-days and number of hours of availability during the work week (for example: Mondays, Wednesdays, and Fridays from 9am-5pm)

-whether or not you would have access to a car in which you would be willing to drive with the refugees and asylees we serve to access social services
3. Complete an interview with the Volunteer Coordinator and additional staff as required to determine whether there is an appropriate internship position available for you.

4. Once you complete an interview and accept an offer, the IRC will conduct a background check. Your internship placement will only be confirmed after your background check is cleared.

5. When your placement is confirmed, the Volunteer Coordinator will work with you and the appropriate staff person to schedule your first day. All newly accepted interns are required to attend an orientation session to learn about office policies, confidentiality, and communication guidelines, and to make all efforts to participate in ongoing training opportunities. The application process typically takes at least two weeks to complete (including the background check).