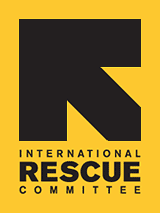 STOP, DROP and ROLL: IRC Focuses on Refugee Emergency Preparedness
For many of us, knowing what to do in a disaster seems like common sense. If there is a fire, call 911; if there is a heat wave, get to a place with air conditioning; if there is an earthquake, stand in a doorway. But when it comes down to it, the information that we consider basic is highly dependent on community conditions and learned over time. In some places around the world the correct response may actually be the opposite of what most Americans are trained to do.
Because of language barriers and a lack of contextual knowledge about American culture, refugees are especially vulnerable in the event of a disaster. The Emergency Response Supervisor will identify the best ways to communicate to refugee populations regarding disasters and work closely with Maricopa County to ensure that there are clear lines of communication available between officials and refugee populations. The Emergency Preparedness Program will also work to help refugees identify the symptoms and dangers of the flu and increase awareness of the flu vaccine. If you are interested in supporting IRC programs, please consider a financial donation. For more information, contact Monica Barrows, Development Manager, or call 602 433 2440 ext.243.