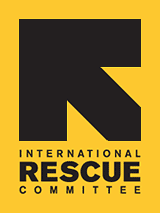 A Colombian Refugee's Long Road Home
A short trip to Costa Rica for Colombian Juan Carlos Chavez turned into a long odyssey in early 2007. When he made a routine phone call to his uncle back in Colombia, Juan Carlos learned that the country's widespread political violence had directly struck his family. His uncle told him it was no longer safe for him in Colombia and implored him not to return home. Stunned by the turn of events, Juan Carlos sought asylum in Costa Rica.

While some Colombian refugees are able to make Costa Rica their new home, for others, like Juan Carlos, escape to Costa Rica does not always afford the safety and security that makes life normal. Many times, the violence that has displaced over three million Colombians both inside and outside the country follows them into Costa Rica.

In order to be safe from further harm, Juan Carlos applied for resettlement to the United States. "I was told there was a very small chance," he recalls. "And in my whole life I never dreamed of coming to America." Luckily, Juan Carlos was accepted for permanent resettlement to the United States. He arrived to Atlanta in November of last year, sponsored by the IRC.

His first job here in America? To learn English. Juan Carlos eagerly took on this task each weekday morning for three months in IRC Atlanta's on-site English classes. Meanwhile, IRC Employment Specialist David Oliver searched through open positions in Atlanta and practiced mock interviews with Juan Carlos. In early February, less than 90 days after he arrived in Atlanta, Juan Carlos completed his first job interview in English. He was hired on the spot.

Now Juan Carlos works as a prep cook at an Atlanta cooking school, a job that builds off of skills he picked up while living in Costa Rica. "I love to cook," he says. "I am very happy there."

He can no longer come to morning English classes because of his work schedule, so now Juan Carlos attends night classes offered in Clarkston by DeKalb Technical College.

About the changes his unexpected journey have brought, Juan Carlos says "I miss the culture of my homeland. But," he adds, "I am very excited to begin my new life here. The IRC has given me opportunities I did not have in Colombia."