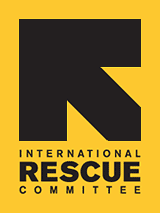 Atlanta Sudanese Travel to Cast Historic Ballot
For thousands of Southern Sudanese refugees, January 9th marked a watershed moment in their history: the day they would vote for their national independence. A group of more than 70 Atlanta-area Sudanese refugees took part in this historic ballot with help from IRC Atlanta's Sudanese Assistance Fund.

With only five sites for the Sudanese referendum established in the US, the new Atlantans traveled 250 miles to the nearest polling station in Nashville, Tennessee. At special request from the Sudanese community, IRC Atlanta's Sudanese Assistance Fund paid the rental on three passenger vans to transport a group of Atlanta Sudanese to take part in the historic event.

Between 1999 and 2002, more than 4,000 refugees from the south of Sudan were resettled to the United States in the aftermath of an unresolved war of independence against a repressive government in Khartoum. Of these, over 300 came to Atlanta to start their lives in freedom, and many continued to support the independence of their homeland.

As a result of a 2005 peace accord, the independence of South Sudan from the North is to be decided by referendum. With Southern Sudanese voters spread across vast, underdeveloped Sudan and the Sudanese diaspora, refugees of the war now living abroad, the referendum process will take a month to complete. The final outcome of the vote will be announced on February 7th, 2011. Preliminary results, however, show more than 90% of the vote in favor of independence.

For Sudanese refugees in Atlanta like Moses Chol, there was never any doubt they would make the trek to Nashville, no matter what obstacles came their way. They pooled their money and sought assistance from the IRC and other sources to get a caravan of more than 70 voters to the polls in Nashville. Then they drove back through a record-setting snowstorm. The weather did nothing to dampen their spirits, however. Said Chol, "People were laughing, dancing and celebrating in every way" at the polls.

IRC Atlanta established the Sudanese Assistance Fund in 2002 to help Sudanese refugees to access higher education and overcome other barriers to self-sufficiency and success in the US. Since then the fund has provided more than $25,000 in scholarships to Sudanese in Georgia.

Read the CNN article about the historic vote.