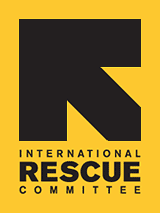 Atlanta Women's Foundation Partners with IRC Atlanta to Empower Refugee
IRC Atlanta is honored to have to have a strong new partner in creating opportunities for refugee women to thrive in our city. The Atlanta Women's Foundation has recently made a generous grant award of $30,000 for IRC's Women's Instruction for LIfetime Empowerment (WILE) program, dedicated to making refugee women strong and self-sufficient.

WILE targets refugee women raising children on their own, who typically face the greatest barriers to becoming employed in a challenging new environment. Working often with women with little formal education or job history, WILE helps them gain the skills and confidence they need to become employed. The WILE curriculum teaches participants basic literacy and numeracy, and includes computer skills, financial literacy and job readiness and training classes. Women in the program attend the classes for seven hours each weekday. With these skills and support, these women are empowered to build strong, stable homes for themselves and their children.

IRC Atlanta is grateful to have the support of Atlanta Women's Foundation, which is dedicated to breaking the generational cycle of poverty for women and girls.