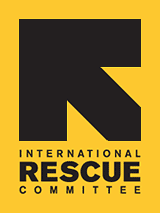 Backing up to Get Ahead: Part of the Refugee Experience
For Eyob Mindaye, a 38-year-old refugee from Ethiopia, starting over in the United States also meant restarting his education. Although he had earned a high school diploma back home and had worked as a data entry clerk while a refugee in Kenya, his secondary education credentials are not recognized by the Southern Association of Colleges & Schools, the agency that sets the educational standards in Georgia. If he wanted to get ahead, he needed to back up a bit.

Vincent Hakizimana was in the same boat. At the age of 35 and with a high school diploma from his native Democratic Republic of Congo, this father of three would not be able to earn a professional degree without some extra work. For many adult refugees, this challenge is an obstacle for both acceptance to any post-secondary educational program and obtaining a job that requires a high school diploma.

Fortunately, both men are trilingual. Mr. Mindaye speaks Amharic, Swahili and English, and Mr. Hakizamana speaks French, Kiswahili and English. Their advanced command of English was the key that shortened the road to brushing up their education to meet American standards.

These two gentlemen had the opportunity to take advantage of the fruits of a partnership among IRC Atlanta, veteran refugee advocate and educator, Mr. Bobby King, and a group of Emory University volunteers, which was forged to offer GED instruction to refugees and thereby address the challenge that many refugees face to advancing their educational and professional progress.

Recognizing their potential, IRC Atlanta's English as a Second Language instructor, Paulette Thompson, referred Mr. Mindaye and Mr. Hakizamana to take the GED class in order to prepare them to achieve the high-school equivalency diploma. Students meet on weekday evenings to study to civics, history, English and mathematics, topics that they must command to pass the GED exam.

Says, Ms. Thompson, "The men and women who go to Bobby are always highly motivated with the drive, determination, and passion to make their lives work. Many come from professional backgrounds and all are looking to reestablish their lives in full here in the United States."

After five months of study, their hard work paid off. In June, both Mr. Mindaye and Mr. Hakizimana sat for and passed the GED exam on the first try. Says Mr. Mindaye, "The class was very interesting and helped a lot. After five months of working with Bobby, I was well prepared for the GED exam and discovered it was not as difficult as I thought it would be.

"Now that I have my GED, I see that my future in America is much brighter. I really enjoyed math, so my next step will be to attend college and study accounting."

We congratulate both men on their determination and months of hard work to reach this milestone.