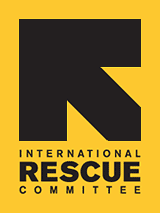 Caseworker Highlight: Kenya Shand-Winfrey
Case management is the initial and most direct interaction the IRC in Atlanta has with clients and Kenya Shand-Winfrey is one of the case managers providing this vital work. Kenya has been with the IRC in Atlanta since November 2010. As a caseworker, she serves as a point of contact for clients, facilitating help for each client's specific concerns and needs and describes the underlying goal of her job as eliminating barriers to self-sufficiency. This includes finding resources for clients, making referrals to other agencies or organizations, and mediating between clients and others if necessary.





















Kenya (left) with her client Mohamed
Photo by: Jessica Seales

On an average day, Kenya, and all the other caseworkers at the IRC, are extremely busy! A great deal of time is spent navigating paperwork, as sorting through this requires a large investment of time. Kenya will assist clients with tasks such as opening bank accounts, paying bills, and dealing with financial discrepancies and difficulties. Caseworkers also help refugee clients navigate important life events in their new home country, such as weddings and the birth of children, which can be handled differently in the United States than in their countries of origin.

Kenya views her job as very rewarding, saying that some of her greatest moments are when she sees clients thrive. When clients no longer need her, and only come to her with good news, she views this as a success. Kenya says that the IRC in Atlanta is, "literally bringing them from harm to home. Our clients work hard and it's a worthy cause. I am honored to be a part of it."

Volunteers and interns are always needed to supplement to work of IRC in Atlanta staff. You can contact the volunteer coordinator at volunteerATL@rescue.org or 678-636-8928. You can also contact Kenya at kenya.shand-winfrey@rescue.org.