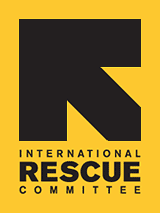 Celebrating a Summer of Learning and Fun
Each summer the IRC in Atlanta offers an enrichment program for refugee teenagers to learn about aspects of life in the US that do not come up at school. This summer the 62 youth who participated in the program were honored at a special culmination celebration for their efforts to delve deeper into life and culture in Atlanta, their new home.
Photo: The IRC
The celebration luncheon highlighted program activities for the summer which included cultural orientation, field trips, educational workshops and college visits. An enthusiastic crowd of teens from 12 countries, IRC staff and volunteers, community partners and donors enjoyed an a Mediterreanean lunch while they viewed a presentation of the summer activities.
The hall was filled with laughter and smiles as the teens viewed photos of themselves canoeing, gardening, visiting colleges, making art projects, taking first aid lessons, splashing through the fountains at Centennial Olympic Park and more.
Each youth participant was presented with a Certificate of Achievement for his or her commitment to completing the program. Also recognized were partner organizations, such as Camp Toccoa, Cherokee Outdoor YMCA, the City of Clarkston and DeKalb Fire Rescue for their partnership in helping provide summer activities.
Special honors were bestowed on the five government and nonprofit organizations where 14 refugee students completed 60-hour vocational internships over the summer. This year's sites were Auburn Avenue Research Library, Refugee Women's Network, Sagal Radio, SoPo Bicycle Cooperative, and Woodlands Garden.
All the youth who completed their internships were recognized for their volunteer service with a Certificate of Completion and a $100 stipend.
Sara Ossire, a teen from Ethiopia asked aloud during the celebration, "Why does IRC love us so much?"
That's easy; the IRC believes investing in bright futures for refugee youth.