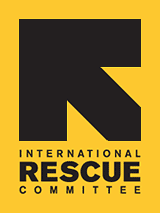 Children Get Bright Smiles at Dental Clinic
There were many smiles after the IRC in Atlanta assisted 29 children and their parents attend a fun and informative oral health fair last month. The Bright Smiles, Bright Futures mobile health education initiative, sponsored by Colgate, gave these families the opportunity to learn about oral hygiene and to access free professional dental screenings. They were accompanied by IRC interpreters who helped them to fully understand the advice the dentists offered, as well as to take in the messages in the educational displays and demonstrations on dental hygiene available at the fair.



Byar Mar gets a dental exam while sister Agatha Day looks on.
Photo by Bobby Farmer
The families who attended the event came to Atlanta from rural areas of Burma, where bi-yearly dental exams and prophylactic cleanings are almost unheard of. Coming from a background where oral healthcare is a luxury, the children and adults who participated had the opportunity to learn how important brushing and flossing are, as well as to get screened for urgent dental conditions.
By attending the Bright Smiles, Bright Futures event, three children were identified in need of immediate treatment for decay and other conditions. With the help of this screening, IRC has arranged for these urgent cases to get their treatment.
The IRC in Atlanta works to ensures that all children it resettles see a dentist for an exam and cleaning within three months of resettlement, and helps families to continue with regular dental visits thereafter. Thanks to this outing, these families are well on their way to healthy smiles and good oral health habits.