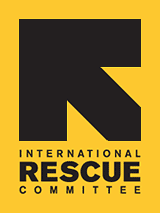 Community Members Sponsor Refugee Families this Holiday Season
The IRC in Georgia is pleased to partner with several organizations and individuals for our annual gift drives to bring holiday presents to every refugee resettled by the IRC in Georgia within the past five months. From warm socks to microwave ovens, these donated gifts will help show our clients that the Atlanta community welcomes them to their new homes.

























Photo by the IRC in Atlanta

One of our holiday events includes a 'Giving Tree' in partnership with the Unitarian Universalist Congregation of Atlanta (UUCA). A tree is decorated with ornaments featuring the names of refugees, and UUCA congregation members choose an ornament to sponsor our resettled families by giving them holiday gifts ranging from toys to coats to household appliances. The Giving Tree is adorned each Sunday during both first and second services as well as during every Wednesday night supper, and the IRC in Georgia staff and volunteers will be giving out names and collecting gifts until December 16.

This year will also be our second annual gift drive with Turner Broadcasting. As part of a team-building exercise, Turner Broadcasting departments sponsor newly arrived refugee families. Furthermore, the Immigrant, Refugee, and Migrant Health Branch of the Centers for Disease Control (CDC) are perennial supporters and are sponsoring several families again this year. Other sponsors include Salma Faghri, Katrina Greissman, Srilakshmi Nalabala, Laurie Parkerson, and the AWANA group of the First Romanian Baptist Church of Atlanta.

During the first week of school vacation, the IRC in Georgia will gather all the gifts together, and a group of staff and volunteers will deliver them to their recipients. If you are interested in sponsoring a refugee family this holiday season, please contact Duncan de la Feld, Donations Coordinator, at 678-636-8933 or Duncan.delaFeld@rescue.org.