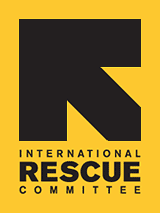 Delegation from Republic of Georgia hosted by the IRC in Atlanta
Fact-finding Tour from Government Ministers to Study Repatriation of Meskhetian Turks
The International Rescue Committee in Atlanta was pleased to host recently a 17-member delegation from the Republic of Georgia, a first stop on a week-long fact-finding mission to the United States by members of the government of the Republic of Georgia and the European Center for Minority Issues.
The two day visit included meetings with Meskhetian Turks living in Atlanta, as well as representatives from local refugee resettlement agencies. The purpose of the visit is to learn about the resettlement and integration to the Atlanta area of some 600 Meskhetian Turks from Central Russia from 2005 to 2007 in order to plan for the successful repatriation of Meskhetian Turks from former Soviet republics in 2012.
The Meskhetian Turks are originally from Georgia, but were expelled from their homeland by Stalin in the 1930s due to ethnic persecution. They migrated to the former Soviet republic of Uzbekistan. After Uzbekistan became an independent republic from the USSR in the 1990s, the Uzbek government began systematic persecution and denial of civil rights towards the Meskhetians, and they were forcibly displaced again to Central Russia. Russia refused to grant Russian citizenship the Meskhetians, and they became stateless and unprotected in Russia.
The US government decided to offer resettlement to the US to the Meskhetians due to their status as stateless persons with a long history of persecution. From 2005 – 2007, approximately 11,000 Meskhetians were resettled to the US. The Atlanta area was one of the largest sites of Meskhetian resettlement, with some 600 individuals who made their home here.

Members of the delegation with IRC staff Ellen Beattie and Liana Tsiklauri.
Photo: The IRC
Now, the Republic of Georgia has decided to allow repatriation to their nation of Meskhetians. The Republic oGeorgia will start the repatriation process of Meskhetians from the former Soviet republics (mainly from Azerbaijan) during the course of 2012, and their government is highly interested in learning more from the similar situation in the US. Delegation members will be making crucial decisions with regards to repatriation and integration of Meskhetians, so they would be interested in many different aspects of Meskhetian resettlement in the US.
This US visit was part of a European Union funded project that is supporting the government of the Republic of Georgia with a range of tasks including capacity building and technical support for the upcoming repatriation program.