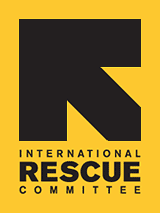 Emory Conference Center Hotel a Satisfied Refugee Employer
One of the many employers that the IRC in Atlanta works with regularly is the Emory Conference Center Hotel, located on the Emory University campus. This premier Green Seal™, environmentally friendly hotel has hired numerous IRC Atlanta refugee clients during the past two years in jobs ranging from housekeeping to restaurant cook.
Jeff Watkins, the Housekeeping Manager, thinks that the relationship has been very beneficial. "The IRC has provided our organization with quality associates that are dependable, easy to train and enthusiastic about a career in the hospitality industry."
The unique customer service that IRC Atlanta's team of five employment specialists provide is also a perk that makes IRC an attractive source for employers. Says Mr. Watkins, "The IRC team is very flexible and willing to meet any needs our organization has. They are very prompt in finding quality associates quickly to fill open positions and do constant follow up on their clients to ensure that they are excelling in their roles."
Housekeeping Manager Jeff Watkins with IRC-referred employees, Tej and Halima
Photo: Kimberly Fulghum/IRC
For IRC Atlanta, and the refugees it serves, the partnership is a win-win. Not only is the Emory Conference Center Hotel a workplace that refugees, who largely rely on public transportation, can commute to easily, but also it offers career growth opportunities.
"Emory Conference Center Hotel has been a stellar partner that is very supportive of the IRC's mission to empower refugees, "says IRC Employment Specialist Jessica Rodrigues. "They are eager to work with our clients because they know we provide loyal, hardworking employees."
IRC Atlanta looks forward to continuing to work with the Emory Conference Center Hotel, as does Mr. Watkins.
"I would definitely encourage others to utilize IRC Atlanta to fill open positions as they consistently provide quality individuals."