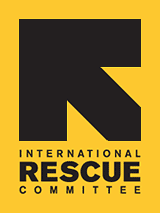 Escape from North Korea with Courage & Faith
Back in 1979, when the IRC in Atlanta first opened its doors to resettle people fleeing persecution, the people of North Korea were already living under a brutally oppressive dictatorship. Yet 31 years passed, and 20,000 refugees were resettled by this office before the IRC in Atlanta could offer safe haven to its first North Korean refugee.
This first individual is Myoung, a bright 43-year-old man who arrived this month in Atlanta after spending a decade in exile in Russia. Fearful for the safety of his family, who are still in North Korea, he prefers to use only his first name to protect them from any retaliation. Myoung's story of escape and survival is sobering.
Myoung went to Russia legally in 2000 to work in a logging camp. He was one of many thousands of North Koreans working there for the North Korean government, which holds large contracts with Russian timber companies to supply cheap labor in the harsh Siberian woods. Working for his government, he was under the constant watch of state supervisors, who had confiscated his identification documents. He was not free to leave the camp and needed special permission from the government manager even to go to a nearby store.
Describing the exploitative labor practices he toiled under, Myoung said, "I worked for months and never received my pay. When they finally paid me, I got less than one tenth of the wages they had promised." The North Korean regime, Myoung asserts, pocketed almost all the money the timber companies paid for the North Korean laborers' work.
After just over a year of living under these conditions, Myoung decided to defect. He fled his duty station one night. Without any identification documents or work permit, and with no chance of returning home - where he'd be imprisoned and tortured for his defection - he began a life in the shadows, working as a day laborer in construction. He lived that way for over eight years, often having to bribe the Russian police when he was threatened with jail or deportation back to North Korea.
During that time, Myoung became a Christian (which was strictly forbidden in North Korea) and says he began to pray for a change from this life of hardship and loneliness that he knew he could not continue indefinitely.
Finally, Myoung took a leap of faith: In 2009, he knocked on the door of a South Korean consulate in the far eastern Russian city of Khabarovsk and asked for asylum. Along with a handful of other defectors who were harbored there, Myoung lived at the South Korean consulate for over six months. He underwent extensive interviews with the South Korean, Russian and US governments before he learned that he would be granted refugee status in the United States.
Asked what he thinks of his experience here in America, Myoung says "Everything….everything is just fantastic!" He is still adjusting to new-found liberties and cannot yet quite believe that he is free to work, to worship, and to speak freely. Beyond earning a living and building a life here, he says his goal is to become an advocate for human rights in his home country and everywhere.
For the staff of IRC Atlanta, it is a unique honor to assist Myoung in his long, difficult journey and to count North Korea as the latest addition to a total of 48 countries from which we have resettled refugees.