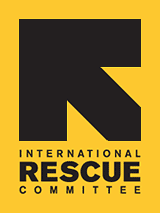 Food, Shelter and Diapers: What Every Baby Needs
Mother's Day comes just once a year, but a new mother cares for her baby all the year round. The IRC Atlanta wants to make sure that all new refugee mothers have enough clean, dry diapers when needed.
Although they're a basic necessity, diapers can be expensive for a refugee family. Many have just arrived in the U.S. with little more than a bag of clothing. Parents who have escaped incredible odds must now find new ways of providing for their families in a completely new and different country. IRC Atlanta assists them on their journey from harm to home by providing basic needs and services.
In celebration of Mother's Day, from one family to another, donate a box of diapers. Diapers that are donated to the IRC Atlanta go directly to a refugee family. In particular, sizes 6-24 months are needed throughout the year. Donations can be brought to the IRC office anytime Monday through Friday, 9am to 5pm. Contact Amber Mull, Volunteer Coordinator, at 404-292-7731x8928 or Amber.Mull@theIRC.org for information on how to help.