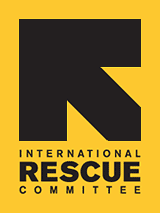 Former IRC Client Now Volunteering Her Time at the IRC
Lala, originally from Azerbaijan, and her Afghani husband, were resettled in Atlanta in 2005. While living in Azerbaijan, Lala obtained a Master's degree in education, and held a position working as a finance advisor in healthcare.

When she arrived to the U.S. she spoke very little English, but the IRC in Atlanta helped improve her skills and find a job as a teacher assistant, and eventually as a teacher. Lala recently graduated with a Masters in Business Administration from the Robinson School of Business at Georgia State University.

































Photo: Tomris Ahmad Shah

Lala decided to come back and volunteer her time at the IRC in Atlanta and she is now a volunteer assistant in the resettlement department. She said that during her time as a client at the IRC, so many people helped her become so successful, and she now wants to be able to give back. In the future, Lala would like to work for Emory University and plans to continue volunteering with the IRC in Atlanta.

For more information on how to become a volunteer with the IRC in Atlanta, please contact Jessica Seales at 678-636-8928 or VolunteerATL@rescue.org.