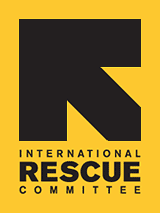 Holiday Shopping Can Help Refugees
If you didn't get your shopping fix on Black Friday, not to worry. The IRC in Atlanta is pleased to announce the return of its annual holiday gift drive for refugees. This year, we are working with three organizations to provide holiday gifts to every refugee resettled by IRC Atlanta in the past five months, more than 360 people!
IRC's longtime holiday gift partners, the Unitarian Universalist Congregation of Atlanta and Atlanta Sai Baba, are joined this year by Turner Broadcasting. Members and employees of each are shopping for everything from warm socks to painting sets, which will show newly resettled refugees that the Atlanta community welcomes them to their new homes, as well as providing the cheer of receiving shiny new necessities at the holiday season.
You do not need to belong to any of these organizations to participate. IRC Atlanta makes shopping easy: If you would like to sponsor a family with new goods this holiday season, we will provide you with a suggested shopping list for a specific refugee or refugee family. We distribute the gifts to refugee households during the week of Christmas.
For more information, please contact our Donations Coordinator, Duncan de la Feld, at 678-636-8933 or Duncan.delaFeld@rescue.org for more information.