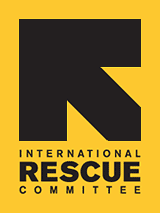 Press Release: The IRC Atlanta and Atlanta Women's Foundation Put Refugee Women to Work
FOR IMMEDIATE RELEASE
Media Contact:
Ellen Beattie
International Rescue Committee
678-636-8950
Ellen.Beattie@Rescue.org
The International Rescue Committee in Atlanta and Atlanta Women's Foundation
Put Refugee Women to Work
Wednesday, August 10, 2011—The International Rescue Committee (IRC) in Atlanta announced today its partnership with the Atlanta Women's Foundation, which awarded it a grant of $30,000 to fund IRC Atlanta's job training program for refugee women, Women's Instruction for Lifetime Empowerment (WILE). Designed exclusively for refugee women enrolled in the state's Temporary Assistance to Needy Families program, WILE successfully transitions program participants rapidly from dependence on public assistance to earned income through gainful employment.
On average refugee women in WILE become employed after a mere six months of enrollment in the intensive job readiness classes. This is a fraction of the 48 months they are eligible to receive assistance if they remain unemployed, and therefore not only restores their dignity and confidence, but also saves public resources. Since 2009, the IRC in Atlanta has placed more than 60 single refugee mothers into full-time jobs.
While more than 95% of refugees enter the U.S. workforce without accessing public cash assistance, a small portion face barriers, such as limited formal education and few skills that transfer readily to the U.S. job market, that delay their entry into the workforce. Of this small cohort, nearly all are female-headed households. The IRC in Atlanta developed the Women's Instruction for Lifetime Empowerment program in 2008 to provide these women with the intensive job readiness training they need to successfully become employed.
"Many of these women have been deprived for a lifetime of the opportunity to learn basic skills that we tend to take for granted," says Ellen Beattie, executive director of the IRC in Atlanta. "By helping them to build their skills and confidence, we open doors to possibilities they may have never dreamed of."
Comprised of 35 hours a week of intensive instruction in English literacy, job skills activities, financial literacy, computer literacy, and life skills, WILE also matches each mother with a dedicated employment specialist, who provides her with job coaching and placement services to help ensure that she successfully obtains employment. For many of the women who graduate, the program is the key to helping them obtain the first formal job experience they have had.
Women in the program hail from more than 15 different countries, including Afghanistan, Democratic Republic of Congo, Burma, Bhutan, Iraq and Colombia, among others. All have entered the United States under the refugee status, which is designated for survivors of war and persecution who are unable to return to their home countries due to a continuation of the conditions that lead to their flight.
At the recent grant award ceremony, Atlanta Women's Foundation board chair Cindy Brazell stated that the 16 grants awarded to metro Atlanta organizations were for programs that were truly "best in class" among their peers.
This is the second year in a row that the IRC in Atlanta has received a grant from Atlanta Women's Foundation, bringing to $60,000 their investment in IRC's work to help refugee women achieve economic success.
"The Atlanta Women's Foundation invests in women to end generational poverty," says Ellen Beattie. "By supporting our WILE program, they are helping to improve lives and empower not only the refugee women who participate, but also their children and their children's children."
For more information or to see this innovative program in action, please contact Ellen Beattie at o: 678-636-8950, c: 404-394-3463.
About the International Rescue Committee in Atlanta
The International Rescue Committee in Atlanta, Georgia's largest refugee resettlement agency, was established in 1979 and since that time has resettled over 20,000 refugees from 50 different countries into metro Atlanta. The IRC in Atlanta provides the services refugees need to achieve self-sufficiency and thrive in our community: resettlement, economic empowerment, health & wellness, youth and adult education and community integration, including citizenship services. Visit Rescue.org/Atlanta for more information.
##