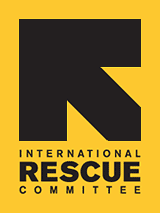 Information that Empowers: IRC's Cultural Orientation Workshops
On any given day at the IRC in Atlanta, the staff is working with newly arrived refugees from a wide variety of countries and cultural backgrounds. These newcomers to Atlanta arrive with a wealth of intrinsic knowledge about their own norms and institutional systems, but only very limited experience with American culture, laws and public infrastructure. Rapidly closing this cultural knowledge gap is a critical role that IRC plays in the lives of newly arrived refugees during their first weeks in the country.
To do so, IRC Atlanta has recently expanded its Cultural Orientation curriculum to go deeper into crucial topics, such as American laws and customs, personal safety and hygiene, money and budgets and personal health and wellness. The new, 16-hour course is delivered over two weeks in intensive, two hour workshops that give clients the opportunity to thoroughly understand a new topic and discuss its ramifications on their everyday lives.
Feedback from the clients has been overwhelmingly positive. They have expressed that the pace and the depth of the two-hour sessions enable them to absorb and retain the material well. In particular, refugees have noted a better understanding of how to access the healthcare system in the US, as well as the importance of obtaining their Green Card after one year of residency.
IRC Atlanta plans to continue delivering these cultural intensives to each refugee adult the office resettles in 2012. With some 400 adults making up that total, we aim to create a well adjusted cohort of new Atlantans who are conversant in American cultural mores.