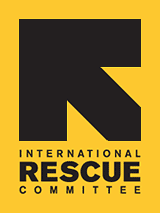 IRC's Expectant Mothers Attend Childbirth Education Course
Recently, five pregnant refugee clients from the IRC in Atlanta attended the Refugee Childbirth Education Course provided by Embrace Refugee Birth Support, a program of Friends of Refugees, a non-profit organization serving the Clarkston community.





















Photo by: Bobby Farmer
IRC Healthcare Specialist, Bobby Farmer, attended the training with the women to provide additional support and advocate for proper women's reproductive health. The Refugee Childbirth Education Course is taught by certified childbirth educators and provides an overview of what expectant mothers will encounter during their pregnancy, birth and postpartum experience in the U.S.
Furthermore, the class provides recommendations for doctor visits and self-care, including proper nutrition and exercise. Many refugees come from cultures with different medical environments than the U.S., so Embrace describes the different types of birth, what to expect in the hospital and also how to create a plan for the day of delivery.
The IRC in Atlanta is proud to work with Embrace to assist pregnant women in navigating the American healthcare system and providing them with the education, support and tools they need to have a healthy pregnancy. Embrace holds the Refugee Childbirth Education Course on the last Saturday of every month.
For further information about the IRC in Atlanta's healthcare initiatives, please contact Bobby Farmer at bobby.farmer@rescue.org or 404-636-8921. For volunteer opportunities available in the healthcare department, please contact volunteerATL@rescue.org or 404-636-8928.