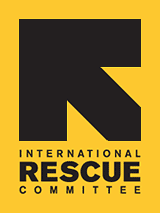 IRC Atlanta Celebrates 20,000th Refugee Arrival
Next week, Raeda, a single Catholic woman from Baghdad who fled her home country for Jordan in order to escape persecution against ethnic and religious minorities, will feel expectant as she boards a plane in Amman headed for Atlanta, her new home. She will likely be thinking both of those she left behind in Iraq, as well as the possibilities that await her here as a legally admitted refugee in the US. What she probably will not imagine is that she will be the 20,000th refugee to start such a journey and be welcomed on the other end of the flight by IRC Atlanta.
In the three decades since IRC Atlanta opened its doors to welcome the first refugees it resettled, 20,000 people hailing from 47 nations have received the assistance, guidance and support of its dedicated staff and volunteers.
They have come seeking refuge from genocide in Bosnia and Rwanda, war in Somalia and Sudan, gross violation of human rights in Burma and Liberia, political persecution in the former Soviet Union and the Democratic Republic of Congo, religious persecution in Iran and Afghanistan, and from dozens of other places. Each has come, by invitation of the US government, seeking the opportunity to thrive in America and to live in freedom and dignity.
"The day my family first came to IRC", says Elhamija Kadic, a refugee from Bosnia, "I saw smiling faces and knew that new opportunities were opening for us."
To commemorate the power of 20,000 new lives and new beginnings, IRC Atlanta will give a very special welcome to Raeda at the Freedom Fête, its annual gala, on September 11th. Please join us as we celebrate the courage of Raeda and each refugee that we've resettled. Reservations, $100 per person, support IRC Atlanta's resettlement services and programs.