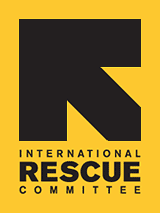 IRC to Double Citizenship Filings in 2012
Becoming a U.S. citizen is essential to realizing the American dream and the full freedoms to which almost every refugee aspires. Full integration into the US society includes civic integration through citizenship. This is why the IRC, with generous private grant, has launched a major new "Pathways to Citizenship" initiative to promote naturalization of refugees and asylees.
"I see clients who are very excited to vote," says Lia Tsiklauri, one of IRC's Senior Immigration Caseworkers. "Especially refugees coming from countries where they don't have that right or if they do it doesn't count. Many people dream about that."
Lia is one of three IRC staff members accredited by the Board of Immigration Appeals. This team is working hard to complete applications for naturalization, assist clients in finding ESL and Civics classes, and make them aware of what to expect during the naturalization process.
In 2012, the IRC in Atlanta will assist more than 250 clients to file for their citizenship, doubling the number of filings submitted through our office in 2011.
If you are interested in learning more about IRC Atlanta's immigration program, please call 678-636-8943 or come by the IRC office during walk-in hours of 9am to 1pm Mondays, Tuesdays, and Thursdays.