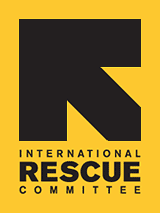 The IRC in Atlanta Shares Thanksgiving with Newest Refugees to Arrive
The IRC in Atlanta wishes to thank everyone who donated food and volunteered their time to help make this year's First Thanksgiving Feast another joyous occasion for newly resettled refugees.
On Sunday, November 21st, some 200 people gathered at the Clarkston Community Center for this annual event. Refugees, staff, and volunteers alike shared a traditional American Thanksgiving meal of turkey and dressing, mashed potatoes and green beans, pumpkin pie and cobbler, and more. Guests enjoyed traditional Nepali dances performed by Bhutanese youth, international music, and face painting, games, and other children's activities.
Mr. Indra Subedi, a Bhutanese refugee who arrived in Atlanta in October, liked seeing people "dancing and feasting happily together." He's already looking forward to next year's Feast.
Mr. Subedi and Ethiopian refugee Mr. Teshite Aman both agree that the traditional American Thanksgiving dishes were "quite delicious." "There were so many different kinds of foods we never tasted before," said Mr. Aman, who has been living in the United States for three months now.
According to Mr. Aman, the best thing about the First Thanksgiving Feast was the union of people from more than 12 different countries that were represented. "When you are coming together," he said, "you give thanks together."