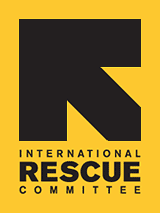 Helping Haitians in Georgia
In the wake of the earthquake disaster in Haiti, IRC Atlanta is working to help Haitians in Georgia to access protection and reunite with their families. On the day of the massive seismic event, there were an estimated 40,000 Haitians living in Georgia, one of the largest concentrations in the country. Many of these are here on a temporary basis, and they suddenly found that they were unable to return home to a country in ruins. Others, who are permanent residents or naturalized US citizens, are urgently seeking ways to help their parents, siblings or children in Port-au-Prince who have been left homeless and distressed by the disaster.
IRC Atlanta's Immigration program has geared up to provide immediate support to Haitians who wish to apply for Temporary Protected Status, a special form of visa that the U.S. government has made available so the Haitians who are stranded in the U.S. by the disaster may remain here legally and work for at least 18 months. In addition, IRC Atlanta is helping Haitians in Georgia to file petitions to bring their closest relatives to the U.S. so that they can begin again after losing so much in the earthquake.
IRC Atlanta's Immigration program offers qualified, Board of Immigration Appeals certified counseling for free or at nominal fees to refugees, asylees and other humanitarian immigrants. The goal of the program is to ensure that refugees access all their rights in the U.S. Too often, lack of information, language barriers and low economic means prevent this, and IRC's services are crucial to helping them overcome these hurdles and thrive.
Haitians wishing to avail themselves of these services should call 404-292-7731.