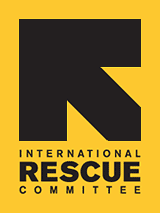 Teaching Refugees the Rules of the Road
As newcomers to Atlanta, recently resettled refugees most often navigate the city as pedestrians and use the public transportation system to get to where they need to go. This mode of travel can be fraught with danger for the uninitiated on Atlanta's streets.
According to the United States Department of Transportation, each year about 7,000 pedestrians die and 100, 000 are injured in traffic accidents. In fact, a pedestrian is killed or injured about every 7 minutes in the States.
In order to keep refugees safe from traffic accidents, IRC in Atlanta is offering bimonthly Pedestrian Safety and Security workshops. These classes, which are funded by Georgia's Department of Human Services, give refugees both classroom and feet-on-the-ground learning about how to stay safe while around vehicular traffic. Topics covered include crosswalk safety, understanding pedestrian crossing signals, jaywalking and wearing reflective or light clothing while walking at night.
Keeping inside the crosswalks is important. (Photo: Bahadur Subba)

These 90-minute safety classes target refugees who have been living in metro Atlanta for at least one year, and are designed to refresh the safety lessons they received at IRC in Atlanta shortly after arrival. Unlike those first lessons, these take place within Clarkston and use the setting to give real-life demonstrations of traffic safety practices on the streets where clients live.
In addition to Pedestrian and Traffic Safety, the three-part series of classes includes Home Safety, covering topics such as fire prevention, poison prevention and proper storage of chemicals and cleaning supplies, as well as Crime and Personal Safety, which teaches how to protect important documents and guard against identity fraud.