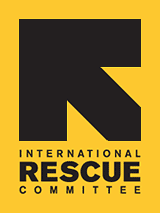 IRC in Atlanta Seeking Volunteers for Citizenship Tutor Program
The IRC in Atlanta is seeking volunteer tutors for clients who have applied to become naturalized citizens. To obtain citizenship, applicants must know about U.S. history and government and have basic English proficiency. The Immigration Department is recruiting volunteers to help prepare clients for both the written and oral interviews.

Some of the requirements to become a citizenship tutor include a demonstrated ability to work well with people of all backgrounds, excellent communication skills, ability to provide objective explanations, and a strong interest in assisting refugees and immigrants. Tutors should be able to provide structure in tutoring sessions and effectively utilize study materials in a one-on-one environment to ensure clients are fully prepared for the interview. IRC will provide all the necessary study materials. Online access (via either a personal or public computer) is beneficial.
























Photo: Duncan de la Feld/IRC

Additionally, potential volunteer tutors must be able to pass a civics and English test themselves. Once accepted, the tutor will be responsible for arraigning to meet the client at least once a week for a minimum of two hours. The tutor will help the client practice his or her English and provide lessons on civics and U.S. history.

The IRC in Atlanta's immigration services are accredited by the U.S. Department of Justice Board of Immigration Appeals, and our staff is fully qualified to provide high-quality assistance at low cost.

If you are interested in becoming an citizenship tutor, please contact Jessica Seales, Volunteer Coordinator, at 678-636-8928 or at volunteerATL@rescue.org.