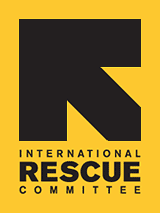 IRC Collaborates with the CDC to Study Refugee Healthcare Concerns
Access to healthcare is a concern for all refugees who are still in the process of reaching economic stability in the United States. Aware of this important issue, the IRC in Atlanta has just completed a collaboration with the Centers Disease Control (CDC) to conduct a study of Iraqi refugees in Georgia that identifies the barriers they encounter in accessing the US health care system. The CDC believes this unique study is an important step toward understanding the challenges that face many refugee groups resettled in the US.
More than 1,000 refugees who escaped widespread violence Iraq have been resettled to the Atlanta area since 2007. Studies have shown that more than 14% of these suffered symptoms of Post-Traumatic Stress Disorder (PTSD), and an even higher number have signs of emotional stress or depression. Information from health screenings prior to departure to the US indicates that as many as one in three of resettled Iraqi suffered from hypertension.
The CDC study set out to see how Iraqis resettled to Georgia were coping with any physical or mental health conditions they had, and the extent to which they have been able to access healthcare services to do so. The study entailed surveys and focus groups of adult refugees. To support the project, the IRC in Atlanta provided interpreters and translators, an Arabic-speaking focus group facilitator, note-takers and recruiters who called to invite the participants to take part in the study.

Dr. Dalia, center, with two participants in the CDC focus group study.
Photo: The IRC
In addition to the useful information gathered, this collaboration provided Iraqi refugees who have professional training with opportunities for community engagement. For instance, Dalia, a practicing physician in Iraq before her resettlement to the US, facilitated the focus-group sessions, a role that was gratifying, as she takes great interest in the welfare of Iraq community resettled in the area.