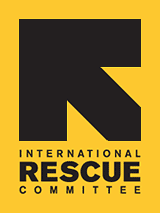 IRC Employee Becomes United States Citizen
The IRC in Atlanta would like to congratulate one of our immigration staff members, Nodira Artikova, on becoming a U.S. Citizen this year. Originally from Fergana, Uzbekistan, Nodira immigrated to the U.S. on May 13, 2006. After spending a little over a year living in Destin, Florida, she moved to Atlanta in November 2007 and became an employee with the IRC in Atlanta in January 2008.


























Nodira (left) takes her oath to become a U.S. citizen
Photo by the IRC in Atlanta
Nodira describes the process of becoming a citizen, especially the oath ceremony, as being quite an emotional time in her life. She said, "You realize how much different the country can be from where you're coming from and that it's amazing that the U.S. opens the doors to so many people from around the world." She is grateful to be done with her immigration procedures and excited to begin the next stage of her life as a citizen. Nodira said the IRC has become a second home to her because she doesn't have immediate family in Atlanta. To her, coming to work feels like she's "coming home" because the IRC has a very rewarding atmosphere with caring, supportive staff.
Going through the immigration process first-hand gave Nodira a better understanding of the U.S. immigration process, making it easier for her to give support and details to the clients she works with at the IRC. According to Nodira, the most rewarding part of her job is the gratitude her clients express and the fact that she's able to help make big changes in her clients' lives. Congratulations, Nodira!
For more information on the IRC's immigration services, available to the community, please contact Amber Mull, Community Integration Manager, at Amber.Mull@Rescue.org or 678-636-8943.