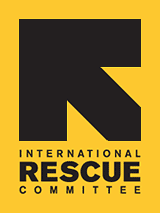 IRC Intern Makes Family Matches
At IRC in Atlanta is found a global community with opportunities to learn, serve, and grow. This diversity is what first attracted IRC intern Bekelech Wodajo, who is pursuing a Master of Social Work with a concentration in community partnerships. When searching for an internship to complement her studies, Bekelech found a wide community at IRC with clients who come from all over the world to rebuild their lives in the greater Atlanta area.
"I like to work for IRC because…I was an outsider 10 years ago when I came to the U.S. from Ethiopia. I want to help refugees because I know the challenges they face and want to help them get the resources they need to succeed in their new life."
Bekelech has been supporting the Family Mentor program, which matches volunteers with client families. "When you match the families with an American volunteer, they can, in a short time, become familiar with the culture and be self-sufficient."
Bekelech and Volunteer Coordinator Amber Mull discuss a Family Mentor match.
Photo: Kimberly Fulghum/ The IRC
She also helps manage the Resettlement Shop, which provides clothing and household items to newly arrived clients. "Some clients come from the airport without shoes, in sandals, some come with no clothes and some lose their luggage when they travel to the United States; I feel happy to provide them their clothing needs when they come to the IRC."
"Bekelech has made a wonderful contribution to our Resource Development department," says Amber Mull, Volunteer Coordinator. "She brings a wealth of knowledge with her. She speaks Amharic and Oromo. Bekelech has an ability to really connect with people through her work, and adds that positive quality that really makes a difference."
Once she graduates in May, 2011, Bekelech will be pursuing career opportunities in social work. We're grateful to Bekelech for her hard work!