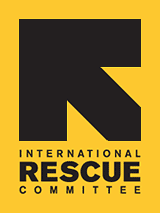 IRC Iraqi Family Receives New Phil&Teds Stroller
Mohammad* and his wife Saamiya fled to the United States as refugees with their two daughters, Afeeza and Zabi (ages 1 and 2, respectively), to escape persecution in their home country of Iraq.

Mohammad had been an interpreter with the military, and as a result he and his family were no longer safe in their community. They were resettled into their new home by the IRC in Atlanta who helped the family furnish their apartment, learn English, find a job to support the family, and begin their new lives.

Having been an interpreter, Mohammad's English is very strong and he was able to find work very quickly. Also, his work ethic was so impressive that he was promoted in his very first week on the job. Nevertheless, building a new life in a new culture with two very young children is never easy, and there are still challenges to overcome. In recognition, however, of his tenacity and dedication to improving the lives of his family, the IRC was able to give the family a brand new stroller donated by Phil&Teds.



















Photo by Duncan de la Feld

"There is much we will be able to do now that we can move," said Mohammed. He went on to describe how difficult it was to carry his children up the hill to the bus stop when they had appointments or needed to go to the IRC office. "I want to spend time with my babies, but there is so much to do every day. Now I can bring them with me. I am so thankful."

Phil&Teds is headquartered in New Zealand and is one of the worlds' leading designers and marketers of juvenile products. For more information on how to make a donation of clothing and household items to benefit the clients of the IRC in Atlanta, please contact Duncan de la Feld at 678-636-8933 or duncan.delafeld@rescue.org.

*Some details have been changed or omitted to protect identities