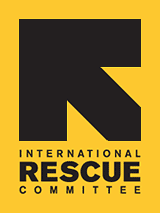 IRC Partner Highlight: Literacy Facilitator Monica Hackney
For more than five years, IRC partner Monica Hackney has worked with preschool refugee students through the IRC in Atlanta's childcare program. Monica serves as the Literacy Facilitator for the DeKalb Public Library. Together, they have partnered with the IRC to provide her expertise to refugee children for two hours every week.























Monica (right) with a group of students at the IRC
Photo by Jessica Seales

The IRC's onsite childcare program is offered to refugee parents while they are in the offices taking adult educational courses. The program is revolved around family literacy, and teaches refugee parents and their preschool age children elementary reading, writing and English while preparing parents, especially single mothers, to become educators to their children.

As part of her partnership with the IRC, Monica crafts and implements a variety of activities with the children to supplement the IRC's 12-week adult education curriculum. Some of the lessons include introductory phonics, numbers, days of the week, family members, seasons, and other crucial early-childhood education topics.
The IRC is Atlanta is incredibly thankful for Monica's continued support and her ongoing contributions have made a tangible impact on the lives of the refugees resettled in Georgia.

To learn more about the IRC in Atlanta's childcare program, contact Justin Howell, Education and Learning Manager, at Justin.Howell@Rescue.org or 678-636-8931. To learn more about the IRC in Atlanta's volunteer opportunities, please contact Jessica Seales, Volunteer Coordinator, at Jessica.Seales@Rescue.org or 678-636-8928.