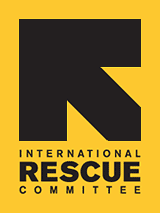 IRC Seeking Teens for Youth Futures Afterschool Program
The International Rescue Committee (IRC) in Atlanta is still enrolling high school aged, refugee students in the Youth Futures Afterschool Program. The afterschool program is in its 12th year of operation. The program meets at Clarkston High School Monday through Thursday and provides academic tutoring, homework help, and mentoring. In addition to weekly programming, the Youth Futures Afterschool Program also includes monthly field trips and service-learning projects in the Clarkston community. We are actively recruiting an additional 20 students who would like to be a part of this exciting program. In the coming weeks, there are several projects planned such as an oral history project with NPR's StoryCorp, digital story-telling, Adopt-A-Stream training, planting trees as part of the City of Clarkston's Arbor Day activities, gardening, and nonviolence and anti-bullying workshops presented in partnership with the American Friends Service Committee.























Photo by the IRC in Atlanta

If you know of any 14-19 year old Clarkston High School students who would be interested in being a part of this innovative and growing program, please contact Justin Howell, the IRC's Education & Learning Manager, at Justin.Howell@rescue.org or Haimi Haile, Education Specialist, at Haimanot.Haile@rescue.org or 404/397-9813.