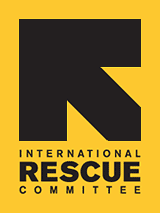 IRC Speaks Out to Empower Women in Atlanta and Beyond
Since 1977, March 8th has been designated by the United Nations as International Women's Day, a day to draw attention to the struggles and accomplishments of women worldwide, with a focus on different themes and topic every year. The 2012 International Women's Day theme was "Empower Women: End Hunger and Poverty".
As a part of this commemoration, IRC Atlanta Executive Director, Ellen Beattie, took part in a panel discussion on the topic of Empowering Women, hosted by the
World Affairs Council of Atlanta
and its affiliate
Young Leaders
group.
The program, which took place at the headquarters of CARE USA in downtown Atlanta, was moderated by Dr. Laura Crawley, Director of the MBA program at Georgia State University's Robinson School of Business. Ms. Beattie's co-panelists were Doris Bartel, CARE's Acting Head of Gender and Empowerment, and Kaffie McCullough, Campaign Director for A Future. Not a Past.
The panel discussed issues affecting women worldwide and the ways that programs can help to remove barriers to women's empowerment. For Ellen Beattie, among the most significant issues that refugee women have to overcome are unequal access to education, and corresponding lower levels of literacy, difficult access to affordable childcare and gender-based violence.
In Atlanta, the IRC works to help women get past these barriers by building their life and literacy skills, providing targeted job readiness assistance, specialized counseling and assistance with access to subsidized daycare, among others. These are fundamental and effective solutions to help refugee women and their families thrive.
Every day, millions of women and girls confront serious threats to their safety, their health, their livelihoods, and their dignity. Yet given a chance, they have the strength to transform their families, their communities and our world.
The IRC is committed globally to improving women's lives. You can help, too. To be part of transformation for good, sign our
Wake Up
pledge.