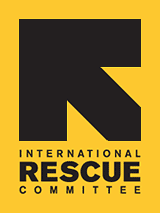 IRC Youth Go Pro with the Atlanta Silverbacks
Soccer can unite people from the most disparate origins, including refugee teenagers resettled in Atlanta from a dozen nations. While many youth bring knowledge of the game with them, having played in fields or wherever they could find space, few have seen a professional game of soccer played.
This June, fifty teens from IRC's Youth Futures program got the chance to do just that, thanks to a generous donation from the Atlanta Silverbacks. The youth were invited to attend the Silverbacks vs. Montreal Impact game, and to participate in two field experiences with the players.
After escorting the Atlanta Silverbacks team to the field before the start of the game, each youth stood with one of the players while both the American and Canadian national anthems were sung. At the halftime, the Silverbacks announcer called the Youth Futures kids back down to the field, where they were led in scrimmage and shot-on-goal games by the team staff and mascot.
Silverbacks Midfielder Ciaran O'Brien accompanies a Youth Futures student on the field.
(Photo: Mike Thompson)
Ninth grader Farhiya Haji, from Somalia, said, "I had a good time, and I like yelling for Atlanta to win." Puspa Acharya, a Bhutanese refugee had never attended an adult soccer game, not to mention a professional one.
Many thanks to the Atlanta Silverbacks for donating the tickets and giving so many teens a wonderful experience this summer.

(Photo: Mike Thompson)