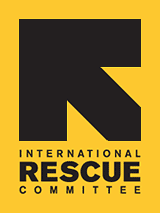 Learn Something New Everyday with a Mentor's Help
"I'm sorry!" says eight-year-old Ciin Vum , with an impish grin on her face as she lands on one of her brother's men and sends him back to start. She has learned one of her first expressions in English, while playing the popular American board "Sorry!".
This world of temporary victories and frequent setbacks, cutthroat but full of giggles, has been opened to Ciin Vum and her older brother, Lian Sain, by their family mentor, Pam Klomp. Pam has been regularly visiting with this family of refugees from Burma for several months, since they were matched by the IRC.
Sometimes, like today, they play games or read children's books together. Other times, Pam walks with the family to the local library, where she once helped them get their library cards, or they visit Atlanta landmarks, such as Centennial Olympic Park, where all three children played in the fountain during the heat of the summer.


Atlanta can be pretty cool: The children visit the fountain at Centennial Olympic Park this summer.
Photo: Pam Klomp
But along with this fun, there is more serious learning that takes place.
This summer, for instance, it came time to decide which DeKalb County school the children would be attending in the new school year. David and Niang, the children's parents, received a letter from the school district that explained they had a choice of schools, but they did not understand what it said. Pam explained the letter to David, and helped both parents decide where to register the children for school.
Pam rarely sees Niang, the family breadwinner, who is usually at her job during the weekly visits. Niang works at a poultry processing plant and is gone when the children get home from school.
But the family has stuck together through much more difficult times than this. Before they were resettled to the United States, David was forced to flee alone to Malaysia from Burma, and did not meet his youngest son until they were reunited over two years later.
"I love this family," said Pam before a recent visit. "They are just like any other family. David and Niang love their kids and each other. They want to provide a good life for their children, and they work hard."
Indeed, now that Khup Suan, the youngest child, has started kindergarten, David will be able to go to work during the school day to bring in more income for the family as the children grow.