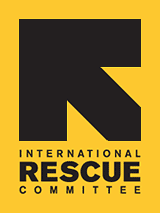 Local Volunteers Assemble School Supplies for Refugee Youth
Recently, a group of local volunteers participating in an annual volunteerism event called Serve Day, spearheaded by the North Atlanta Church of Christ, packed 100 school backpacks with school supplies for refugee youth clients of the IRC in Atlanta.
The CDC Credit Union donated the new backpacks and Mr. Walter Hobby, from the CDC Credit Union and group leader from the North Atlanta Church of Christ, donated a large variety of school supplies that the Serve Day volunteers used as part of their service project. The IRC in Atlanta will distribute the age-appropriate backpacks with school supplies to refugee youth so they are prepared for their classes and the transition into the American culture and school system. This year, the IRC in Atlanta will supply 100% of its school-aged clients with backpacks and school supplies that have been donated by individuals or organizations.

Serve Day volunteers assemble school backpacks at the IRC in Atlanta
Photo by: Julie Stanley
Thank you to all the Serve Day volunteers and the CDC Credit Union for their hard work, dedication and generosity which helps the IRC in Atlanta achieve its goals in assisting refugees every year.
To learn more about our group volunteer opportunities at the IRC in Atlanta, please contact Jessica Seales at (678) 636-8928 or volunteerATL@rescue.org. To learn more about how to make in-kind donations, please contact Duncan de la Feld at (678) 636-8933 or duncan.deladfeld@rescue.org.