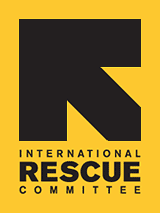 In Memory of Our Colleague Rachel Gast
It is with heavy heart that we share the news that our beloved colleague, Rachel Gast, died on Sunday as the result of injuries she sustained in a car accident on October 9. She was a month away from her 28th birthday.






















Photo by: Phil Gast
Many of you knew Rachel. She was a wonderful person: optimistic, generous, kind and full of love. She began her career with the IRC in 2007 as an employment specialist, had been promoted twice and earlier this year was named Workforce Development Coordinator.

Rachel made it her life's mission to assist refugees – some of the world's most vulnerable people – as they began their lives here in Atlanta. She established relationships with key Atlanta employers and looked for innovative and creative ways to ensure that refugees -- especially refugee women-- could find, keep and improve jobs, and become self-reliant. A particular focus of her work and one for which she will be remembered throughout the refugee community was her commitment to single mothers. She did her utmost to help them find their feet and build their new lives in Atlanta.

Rachel was a natural leader and mentor to staff both in Atlanta and across the IRC's US network.

Rachel loved life. She had boundless energy, incredible enthusiasm and an unrelentingly positive attitude. She devoted her life to making other people's lives better.

Rachel was a wonderful colleague and will be dearly missed. The IRC extends our deepest sympathies to her family and friends.

If you wish to make a tribute gift in Rachel's honor, please click here.