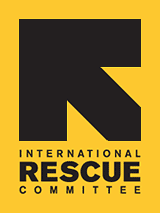 Mourning Death of Pa Lee Klo, 20
IRC Atlanta is deeply saddened to share the news of the tragic slaying of Mr. Pa Lee Klo on August 6th. Mr. Klo, 20, was an ethnic Karen refugee from Myanmar who was resettled by IRC Atlanta in November 2009. He fell victim to a senseless drive-by shooting while walking with other young men on the street just outside their apartment complex near Clarkston. DeKalb County Police are investigating the crime, which sent shock waves through the Karen community.
"He was the sweetest man I've ever known and had a bright future ahead of him" said Asha Omar, his IRC caseworker. Pa Lee had been focused on succeeding in the US. He took a full-time job very soon after he arrived, while simultaneously he looked into the option of continuing his studies through Open Campus or a GED program. "It is sad his young life in this world has been cut short," says Omar.
The Karen Community of Georgia organized a Solidarity Walk on August 15th to honor Pa Lee Klo and to remind residents of the area that public safety is a common concern. The walk was attended by hundreds of concerned friends and community members. "We want Clarkston to be the safest place in America," said community leader Aung Thu to the gathered crowd.
A new taskforce on public safety has been created, and IRC is taking an active role in building greater awareness of crime and other public safety issues.
Pa Lee Klo is survived by his brother, Tha Htoo, who lives in DeKalb County, as well as his mother, still in a refugee camp in Thailand, and two sisters who were granted asylum in Canada. Learn more.