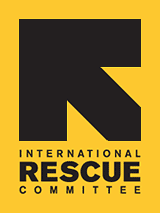 New Roots: Growing Good from the Ground Up
The New Roots program at the IRC in Atlanta works toward a vision of a healthy, vibrant community where new residents develop knowledge, opportunity, and access to the tools and resources needed to make healthy choices for themselves and their families in their new homes. To achieve this vision, the IRC focuses on community gardening and food secure resettlement, including nutrition education, advocacy, health screenings and workshops, and assistance in accessing food and agriculture-related employment.

On February 2, the IRC in Atlanta, in partnership with the North DeKalb Mall, the Global Growers' Network, and several other local organizations, opened a community garden that is being cared for by IRC clients and other community members. The North DeKalb Mall has allotted land for the project to turn the area into a productive community garden full of fruits, vegetables and greens. Currently, 25 families from Bhutan, Myanmar (also known as Burma), Central African Republic, China, Liberia, and the U.S. have signed up to participate and commit to taking care of a portion of the garden. Additionally, partner organizations, community donors and garden participants have contributed tools, a shed, flats, and even the use of a tractor for the project.

































Refugee Durga Chhetri picks fresh greens at the North Dekalb Community Garden
Photo by Amber Mull

The community garden at North DeKalb Mall is just one of the IRC in Atlanta's New Roots efforts this year. IRC is working with other organizations around the Atlanta area to start additional community and school gardens. Many IRC clients in Atlanta come to the U.S. already possessing extensive knowledge of farming and agriculture. Through the New Roots program in Georgia, the IRC teaches community members how to purchase foods that are not only affordable, but also healthier for themselves and the environment. It promotes healthy behavior by encouraging opportunities for physical activity in gardens and other outdoor areas within local communities. Healthy family dynamics are nurtured by enabling families to garden together and share their appreciation of nutritious and culturally diverse foods. The result is communities have more lush outdoor spaces where residents can congregate and work together to improve their overall well-being.

As part of the IRC's New Roots focus on food secure resettlement, life skills classes taught at the IRC incorporate nutrition education, health and wellness activities, and orientation to the U.S. foodscape. A few of the topics discussed include nutrition and wellness, healthy eating and exercise, heart disease, exercise and nutrition education. IRC's Youth Futures afterschool program also features nutrition, exercise, and wellness as a main theme of its programming. Additionally, the IRC is in Atlanta is partnering with the Junior League of DeKalb County for two Kids in the Kitchen nutrition and wellness events and cooking classes.

For more information about the IRC in Atlanta's New Roots program and how you can become involved, please contact Amber Mull, Community Integration Manager, at amber.mull@rescue.org or 678-636-8943.