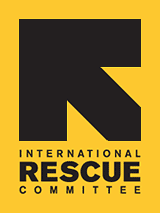 Refugee Success Spotlight: The Handyman of Love
In May 2010, the IRC in Atlanta resettled a refugee family from Colombia in Clarkston, Georgia. Like many Colombian refugees, Adolfo Guerra, Paula Velez, and their daughter, Valeria, reached the US via Costa Rica and quickly integrated into life here. Despite their difficult past, they have chosen to give back to their new community in a special way.
Adolfo, Paula, and Valeria founded a non-profit called the Handyman of Love in America as a way to help improve life in disadvantaged communities. The project is a continuation of a social development charity they created in Colombia and continued in Costa Rica that works predominately with the poor, socially excluded, and those at risk of becoming involved in drugs, prostitution, and violence. They are currently raising funds to clean up sports and play spaces for refugee youth at a local apartment complex.
Photo by: Duncan de la Feld
The attention generated by their work in Colombia is ultimately what forced the family to flee the country. Being refugees themselves, they know about the potential for marginalization within society and want to help people be productive who may otherwise have been excluded. "We have a lot to thank the community for," said Adolfo, "and IRC."
The name Handyman of Love comes from the name of an organization the family volunteered with in Costa Rica, Manitas de Amor. "We liked the idea: hands helping others," recalled Paula. Unfortunately, Manitas de Amor functioned solely on donations and was forced to dissolve. Despite this setback, the family remained undaunted and continued their dream to start their own non-profit, the Handyman of Love. Project funding for Handyman of Love is based on the family's cleaning franchise and the proceeds from cookie jars they have placed in businesses and office lunch rooms. "We want a system that is sustainable. With the Handyman of Love, people give something [75 cents] and get something [a cookie]."
As the Handyman of Love grows in Atlanta, they hope to eventually get a mobile food truck to distribute meals to the needy. "This is what we do," said Adolfo. "We are refugees because of this project, but we are proud because of that."