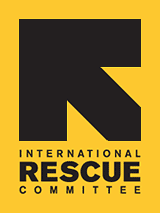 Refugee Taxpayers Benefit from Free Filing Service
Mahammad Abrishim is now a seasoned U.S. worker. This 57-year-old refugee and former teacher from Afghanistan is approaching his second anniversary on the job with Trinity Food Services, which prepares the meals for prisoners at the DeKalb County Jail. On Thursday, he was at IRC Atlanta's offices marking another great American tradition: Mr. Abrishim was filing his 2009 income tax return.
IRC Atlanta's Volunteer Income Tax Assistance (VITA) program, now in its second year, offers free income tax return preparation and electronic filing services for refugees, asylees, immigrants and other low income taxpayers in the metro Atlanta area.
"We launched this program not only to help refugees to navigate the daunting task of filing their first tax return," says Ellen Beattie, IRC Atlanta's Executive Director, "but also to protect them from falling prey to fraudulent tax preparers and tax return 'loan' companies."
Refugees are assisted at the site by trained, IRS-certified volunteers, who donate their time and talent to this vital program. In addition to the eight volunteers currently certified, this year IRC is proud to be partnering with Emory University to host student volunteers who apply their experience in the program toward academic credit.
Volunteer Elsa Begne has overseen the VITA program since its inception at IRC Atlanta in 2008. "Many refugees may not be required to file a 1040 because their income is so low, but they are still entitled to a refund from the government, and this is a great help to them." In fact, last year the program filed for a total of $220,000 in refunds for the people it served.
One of these was Mr. Abrishim, who was recently in the office to file for his second year. "That this is free is very good thing," he said. "Other places cost money."
Through April 15, the VITA site will be serving refugees, asylees, and other low-income taxpayers on a walk-in basis each Tuesday and Thursday from 4 to 8 p.m., Fridays from 9 a.m. to 5 p.m. and Saturdays from 9 a.m. to 1 p.m. For more information, call 404-292-7731.