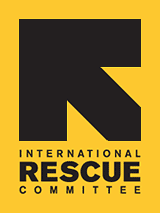 Refugee Teens Learn on the Job
Twenty refugee teens in the IRC Atlanta's Youth Futures program are gearing up for a unique opportunity to gain hands-on work experience this June and July. They will be completing 60-hour summer internships at metro Atlanta non-profit organizations, businesses and public agencies. Participating sites include MedShare International, Sagal Radio, Oakhurst Community Garden, and the Atlanta-Fulton Public Library, among others.

Now in its fourth year, the Youth Futures Summer Internship program is very popular among its teen participants. "For these students, who don't have the experience to get a summer job, the internship lets them learn about different jobs they don't see their parents or anyone in their community doing," says Anyie Li, a youth counselor with the program.

Before they begin work, teens attend a week-long job skills orientation at IRC Atlanta, where they learn everything from appropriate work attire to proper ways to communicate with the supervisor or call in sick. At the end of the internship, the teens attend a resume building workshop. Says Li, "Even though they've gained work experience, most students don't know how to sell themselves when they are looking for a job the next summer. We teach them how to do that."

Since the program's inception in 2006, over 75 refugee youth have been placed in summer internships. If you have a business or organization that would like to become an internship host site in 2011, please email Bonnie Horton or contact her at 678-636-8931.