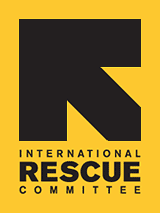 Refugee Women Receive First Mammogram Screenings
IRC in Atlanta is excited to partner with the Saint Joseph's Good Moves Mobile Mammography program to provide mammogram screenings for a diverse group of refugee women. Mobile clinics are a convenient, easy method for clients to get a quality health screening at an affordable cost. The mobile clinic recently visited the IRC and screened 18 clients from Bhutan, Myanmar, Somalia, and Pakistan.
Saint Joseph's Good Moves Program provides mammogram screenings for women 35 years and older by traveling to different communities, corporations, and other locations around the metro Atlanta area and Georgia. The program also accepts Georgia Medicaid, making the screenings affordable to our clients with Medicaid health coverage.
With an strong interest in connecting refugee women with access to this vital health screening, the IRC reached out Saint Joseph's to make the health outreach services they provides available to refugees.
St. Joseph's mammogram tech with Ran Maya, who is receiving her first mammogram at age 49.
During IRC visit each woman received a private mammogram screening performed by a female technician, a professional analysis by a board certified radiologist, and valuable information on breast health and the importance of mammogram screenings. The convenient and familiar location of the IRC office made the screenings easily accessible to our refugee clients. IRC also provided female interpreters in four different languages during the event, eliminating language barriers for our clients. Since early detection of breast cancer through screening tests is the best way to lower the risk of dying from breast cancer, this event provided both an important health service and valuable health education to our female clients.
IRC Atlanta plans to make this mobile clinic a regular offering for our clients. We expect to have another clinic visit in two months.