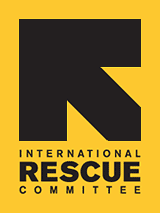 Refugees Complete Civics Course to Continue Process toward US Citizenship
The IRC in Atlanta provides naturalization classes to resettled refugees allowing them to navigate the process of becoming a U.S. citizen. Recently, 10 Chin students from Burma successfully completed the IRC in Atlanta's Civics course.
Photo by: Duncan de la Feld
Despite the demands of full time jobs and families as well as facing the challenge of learning a new language, these 10 students spent three hours every Saturday for 12 weeks to learn about American history, what it means to be a productive citizen, and the rights and responsibilities of being an American citizen. The class was taught by a staff instructor who incorporated English as Second Language (ESL) skills into the complex material covered in the naturalization test.
The IRC in Atlanta is dedicated to providing education and assistance to those who want to pursue naturalization. As part of the criteria to apply for naturalization, a refugee must have been a permanent legal resident in the U.S. for five years. An applicant must able to speak enough English to communicate with U.S. Citizenship and Immigration Services (USCIS) officers and be able to demonstrate an understanding and acceptance of the Naturalization Oath of Allegiance to the U.S. Finally, the test includes 10 questions that are randomly chosen from a bank of 100 possible questions that cover the U.S. history and governmental structure, which may even be challenging for the average natural-born citizen.
The naturalization program is an essential component of the IRC in Atlanta, and is one of many programs and services that are provided to address the needs of refugee populations. Naturalization is an important step in transitioning into a stable new home, and the IRC in Atlanta's program is specifically designed to facilitate this process. Individuals interested in pursuing naturalization should contact the IRC in Atlanta before its next round of classes begin in October. For more information or to sign-up, contact Amber Mull, Community Integration Manager, at 678-636-8943 or Amber.Mull@Rescue.org.