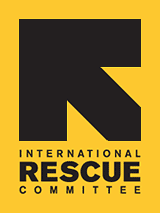 Refugees Recover Hard-Earned Cash with IRC Atlanta's Help
How do you put $428,000 into the hands of hard-working refugee families? By offering an income tax preparation service to assist refugees and low-income members of the community get their full tax refund and any credits due to them. The free, high-quality service option not only saved people from paying excessive fees, but also helped them avoid falling prey to the traps and scams used by unscrupulous tax preparers.

This is what IRC Atlanta has done for the second consecutive year through its IRS-certified Volunteer Income Tax Assistance (VITA) program. This tax season, IRC's VITA site helped a total 208 new taxpayers--who came from 26 different countries and spoke varying degrees of English--file their tax returns and receive an average refund for $2,000 per household. Imagine what that was to the refugee families served, whose average adjusted gross income for the 2009 tax year was $12,000. Clients in 2010 were a mix of those returning to the IRC's VITA site for the second year and refugees who just began working in the USA in 2009.

This remarkable program would not be possible without the dedication of numerous community members. IRC's VITA site was staffed by a diverse team of 28 IRS-certified volunteers offering free tax preparation in 14 different languages. Over the three months that the program was open, these volunteers also provided financial education and asset building strategies to refugees that required it. We were especially delighted to partner with Emory University Office of Community Partnerships this year to bring remarkable talent to the program though students of Law, Economics and Business.

Learn more about IRC Atlanta's VITA Program.