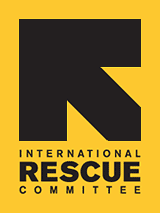 Refugees Volunteer Their Time at Woodland Gardens
The IRC in Atlanta is expanding its partnership with Woodland Gardens to provide valuable opportunities for clients of all ages to learn new skills and participate in activities that allow them to give back to their new community.







Photo: Haimi Haile/IRC

Recently, 27 adult IRC clients along with staff members, interns, and interpreters, spent the day volunteering at Woodland Gardens. Participants engaged in clean-up, weeding, removing liriope plants and ivies, and replacing old pebbles with new ones. Over the next year, IRC in Atlanta has scheduled quarterly return visits to Woodland Gardens for our clients.

The IRC in Atlanta has also partnered with Woodland Gardens of Decatur for the past two years to provide internship opportunities for refugee high school students enrolled in our Youth Futures program. Each year, Youth Futures program staff matches highly-motivated refugee teens, usually those with less than two years to graduation, with businesses, government, and community organizations where they complete 60-hour internships and gain valuable 'real world' work experience and exposure to different career choices while also building and enhancing their vocational skills.

This past summer, interns assisted the Woodland Gardens staff by engaging in a variety of tasks for 15 hours a week for four weeks. A major project completed during their time there involved removing all of the ivy from a long granite wall. They also helped with weeding a pruning and the upkeep of garden equipment.

For more information on our partnership with Woodland Gardens, contact Haimi Haile, at 678-636-8960 or Haimanot.Haile@Rescue.org.