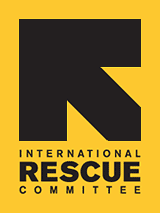 From Resettled Refugee to IRC Intern: Ali Khadir
For Iraqi native Ali Khadir, just being resettled by IRC Atlanta was not enough. He wanted to give back to the organization that had given him a new start, as well as to his community of fellow refugees. An internship at IRC Atlanta seemed to him like the perfect opportunity to do so. So, Khadir began interning in IRC Atlanta's Immigration and Resettlement programs, where he donates about 24 hours of his time each week.
At IRC Atlanta, Mr. Khadir helps with interpretation for newly arrived Arabic speakers, and assists caseworkers with a myriad of tasks, such as data entry and files maintenance. To some, these may seem like mundane tasks, but an enthusiastic Khadir approaches his duties at the IRC with the aspiration of "doing all my duties perfectly." Khadir's goal of perfection comes as no surprise to those who are aware of his professional background as an architect in Iraq and Dubai.
Khadir uses his fluency in Arabic and his knowledge of the Arabic culture to connect with clients. He also draws from his personal experiences. "I can communicate with people because I've gone through everything with resettlement myself," he says.
His goals, he says, are "getting clients satisfied with our service and getting to know all aspects of the clients—their demands and their specific issues." Despite the occasional challenges that come with volunteering in a human service capacity, Khadir finds fulfillment in helping people at the IRC. "I try to make their voices heard, resolve their problems, and help them to the maximum," says Khadir. Through these efforts, he enjoys continuing to participate in the diverse international community that the IRC Atlanta office comprises. "There are so many nationalities here," he says with a smile.
Although Khadir does not know how long he will be with the IRC, he says that he is "very happy to be here as an intern. It's a great experience for me to get in touch with all of the people—the staff and the clients."
If you are interested in getting involved with IRC Atlanta and would like to learn more about volunteer and internship opportunities, please contact our volunteer coordinator at volunteer_atlanta@theIRC.org or 678-636-8928.