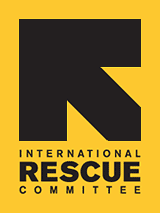 Retired Teacher Finds New Role with Refugees
Jean "Jay" Krugman used to teach psychology and ethics, but now she teaches basic English language skills to refugees. Since 2007, Jay has been coming to IRC Atlanta twice a week to volunteer her skills in the English as a Second Language class. A longtime teacher who has worked in classrooms around the globe, Jay says that she was astonished when she first came to the English class at IRC. "The teacher never knew for sure just how many people would come to class, how long the students had been in the country or what their level of English would be. It takes amazing skills and versatility to be a teacher in this setting."
Over the years, Jay has worked with many different groups of refugee adults, from Burundians, to Somali women, to refugees from Burma, and more. While one week she might be working with a group of students who are preliterate in their own language, another day she teaches a group who are studying American geography and history to pass their citizenship test.
"There was one Burundian woman named Sophie whom I worked with over a period of weeks," Jay recalls. Like many refugee women, she was very shy, and not used to being the center of attention. "Whenever she would talk to me, she would cover her mouth and look down. I taught her to look people in the eye when she spoke, and not to cover her mouth with her hands." This was important for her to do well in a job interview and become employed.
Jay, who is originally from England, understands the difficulty of coming to another country. "I came to the US in ideal circumstances, and yet still it was hard to be totally transplanted." she says. "I can only imagine what refugees experience when they arrive here."

If you would like more information about becoming a volunteer like Jay, come to one of our next orientation sessions, scheduled for May 15 and May 18, or contact our volunteer coordinator, Amber Mull, at 404-292-7731x8928.