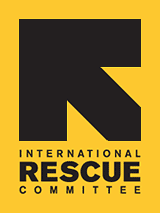 Save the Date: D'AIR Project Aerial Dance Performance December 11
Atlanta's own aerial dance company, the D'AIR Project, is holding its annual fall showcase featuring performers and cultures from IRC's teen afterschool program. Mark your calendar for Sunday, December 11 from 5:30 to 6:30 pm for Cultural Revival VI: One World, One Heart. Dancing and socializing follow the performance.
Tickets for this popular performance are $5.00. More information is available here.
Learn more about IRC Atlanta's partnership with the D'AIR Project.